RAT Gap Gauge + 150mm Rule
*Faster Alignment Roughing In
*Measures Gaps up to 15mm
*Gap Gauge graduated in 0.1mm increments
*Rust Resistant Stainless Steel construction

Use the RAT Gap Gauge to quickly and accurately measure gaps at the coupling or under the machine feet to easily determine shimming and move requirements to align couplings FAST to a modest accuracy. The included 150mm engineers rule may be used as a straight edge and in conjunction with the Gap Gauge can measure offsets.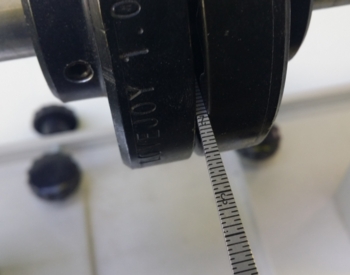 click here for online tools purchasing.